TAKACHIHO SHUZO's focus
Taking on the challenge of all-black-koji mashing
 While expanding the distribution of widely popular shochu around the country, TAKACHIHO SHUZO has returned to the process that can be called the roots of shochu-making, "all-black-koji mashing/atmospheric distillation", purposefully taking on the challenge of this time-consuming shochu-making process out of a desire to see if they can produce a barley shochu with the strong individuality of a sweet potato shochu.
 Originally used in the production of Okinawan awamori spirits, black koji is said to have the power to draw out the natural richness and flavor of the ingredients. However, black koji is difficult to handle, and so even though it was sometimes only used for the first mashing, using it for the second mashing was regarded at the time as being a "First-time challenge for the shochu industry".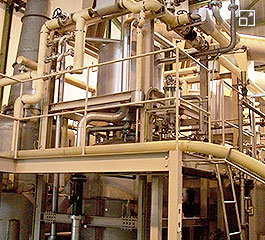 An authentic barley shochu with strong character
 An all-black-koji mash authentic barley shochu, KUROKOJI TAKACHIHO has an aromatic, full-bodied, strong sweetness. Born in 2003 as the new face of TAKACHIHO SHUZO, this shochu brand features the ultimate barley umami flavor.
 The White Label is created using atmospheric distillation, which produces character by purposefully leaving a distinctive taste; while the Black Label is created using decompression distillation to produce a mild-tasting finish, promoting the distillery's individuality.
 Aging over a long period of three years or longer enhances the richness and flavor of this shochu. TAKACHIHO REI won the first special prize in the Barley Shochu division of the Autumn National Sake Competition 2014.
Together with the local community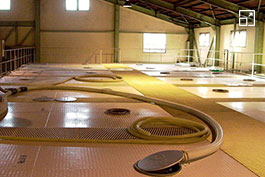 Contributing to a recycling society through the reuse of shochu dregs
 Shochu dregs are provided to local Wagyu breeders as fertilizer. Also, in Kitaura-machi, Nobeoka City, aquafarmers mix shochu dregs with food for kampachi (greater yellowtail), which is a Miyazaki Prefecture marine product brand, giving birth to a new "Horoyoi Kampachi" brand.
 Shochu dregs contain amino acids and various other ingredients, and so using the dregs in the feed is said to improve the taste, color, and sheen of the kampachi, thereby contributing not only to the recycling society but also regional revitalization.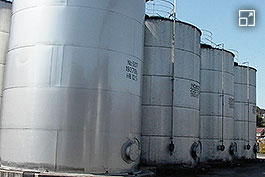 Company Profile
| | |
| --- | --- |
| Company Name | TAKACHIHO SHUZO Co., Ltd.(高千穂酒造株式会社) |
| Address | 925 Oaza Oshikata, Takachihocho Nishiusuki-gun, Miyazaki Prefecture, Japan |
| Phone | +81-982-72-2323 |
| FAX | +81-982-72-3323 |
| web | http://www.takachihosyuzo.co.jp |
Map
---