MIYAKONOJYO SHUZOU's focus
Towards an even more familiar shochu
So that shochu can be—and will continue to be—a familiar presence for customers, as stated in their business philosophy. MIYAKONOJYO SHUZOU provides "good-quality products, more inexpensively". The shochu that MIYAKONOJYO SHUZOU aims to produce is a "liquor for the people". It is a popular liquor in every household that fathers drink after coming home from work to relax and relieve the tiredness of the day.
Even though in recent years there has been an increase in products presenting a sense of premium high-quality, MIYAKONOJYO SHUZOU promises to continue making shochu that customers can enjoy with peace of mind from an economic perspective as well though ingenuity and cost-cutting measures.
MIYAKONOJYO SHUZOU's shochu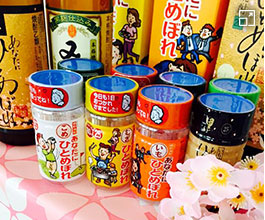 The ANATA NI HITOMEBORE ("Falling in love with you at first sight") series uses various ingredients including rice, barley, sweet potatoes, buckwheat, and sesame seeds.
Using various ingredients including rice, barley, sweet potatoes, buckwheat, and sesame seeds, the ANATA NI HITOMEBORE series is MIYAKONOJYO SHUZOU's leading product, with sales expanding nationwide over the 22 years since the series was launched. This shochu is the epitome of the distillery's philosophy of providing "good-quality products, more inexpensively", and is also sold in large-capacity PET bottles and paper cartons. Customers appreciate the price setting, which enables them to purchase these products at affordable prices.
Furthermore, ANATA NI HITOMRBORE WEEKEND RED, which was launched in 2013, adds the luxurious taste of red sweet potatoes to easy-to-drink shochu made using unique production methods. Visualizing situations in which customers would drink shochu, this product realizes a luxurious flavor perfect for the weekend.
MIYAKONOJYO SHUZOU's hospitality space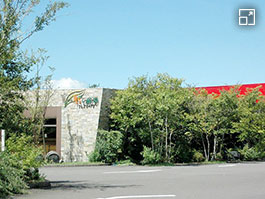 Forest Station M's GARDEN
This facility is operated by MIYAKONOJYO SHUZOU. Located in the suburbs of Miyakojo City around 10 minutes' drive from the city center, this facility was created as a "Space of hospitality where the wind, forest, and sky play". A stream flows through the small forest, and there are soothing spaces where you can slow down and relax, such as a café and M's Hall. There is also a coffee shop and stationery store, and vegetables/herbs (lettuce, basil, etc.) grown hydroponically by MIYAKONOJYO SHUZOU, as well as processed goods (salad dressing, arugula sausages, etc.) are also sold.
Information about M's GARDEN is also available on the M's GARDEN Facebook page.
Company Profile
| | |
| --- | --- |
| Company Name | MIYAKONOJYO SHUZOU CO.,LTD.(株式会社都城酒造) |
| Address | 2887-1, Otobocho, Miyakonojo-shi, Miyazaki Prefecture, Japan |
| Phone | +81-986-37-3388 |
| FAX | +81-986-37-3300 |
| web | http://www.ms-c.co.jp |
Map
---